A Grand event
27 October 2015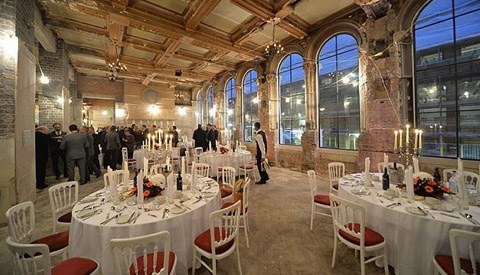 Hortons' Estate held a dinner to mark the completion of the first phase of restoration works at The Grand, Colmore Row…
The event was held in the former site office at the Grade II* listed development. Fifty people were invited to the candlelit dinner, including representatives from Midland Conservation Ltd, whose highly skilled stonemasons repaired and replaced the building's intricate stonework. Members of the project's professional team, including cost consultants PMP, architects Berman Guedes Stretton and Arup Façade Engineering also attended.
The Grand's Colmore Row and Church Street façades were unveiled this month after more than two years of restoration work.
The second phase of works, which includes a new roof and re-furbished shops and offices along Colmore Row, and the restoration of the Barwick Street façade, will be completed by the end of this year.
Picture: The former site office at The Grand was turned into a dining room for one night only.
Back to news