Coast 2 Coast
20 July 2013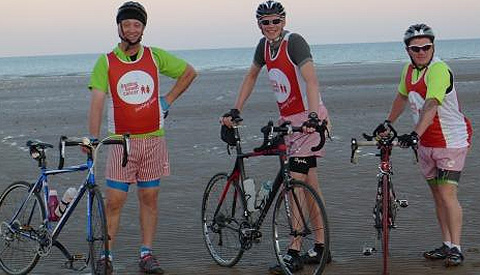 On 20th July The Team from H.E.L started the 'Coast 2 Coast' bike ride from Seascale on the West coast to Whitby on the East Coast. A total of 150 miles.
The day started at 5.30am on the beach at Seascale. The team cycled over some of the most toughest terrain & steepest roads in the UK (the infamous Hardknott Pass) over many more hills with gradients of 17-20% across 3 National Parks & 150 miles later at 9.45pm rolled into Whitby on the east coast.
The team completed the ride & said it was the hardest thing they had ever done. We have raised over £1,000.00 for Beating Bowel Cancer, Hortons charity for 2013.
Back to news