Cundall Engineers Birmingham Expansion
11 July 2017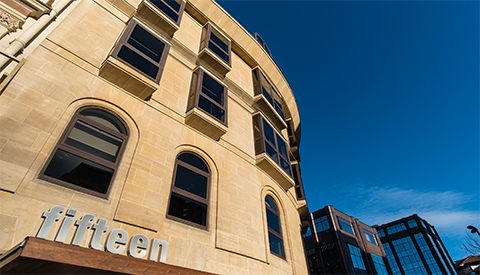 International engineering consultancy Cundall has expanded its operation in Birmingham by taking an additional floor at Fifteen Colmore Row.
The firm has agreed a ten-year lease on the fifth floor (5,412 sq ft) of the building with the landlord Hortons' Estate Limited.
Cundall currently occupies 7,227 sq ft on the fourth floor of Fifteen Colmore Row, having relocated its Birmingham office to the building in 2014.
Established in the UK 41 years ago, Cundall has grown from three offices in Newcastle, Edinburgh and London to 20 offices in 12 countries across the world, with more than 700 employees.
The Birmingham office relocated to 15 Colmore Row in June 2014and employs 81 members of staff.
Andrew Parkin, partner at Cundall, said: "This is an exciting time for Cundall, with sustained growth and confidence in the region we are able to look forward for growing further in the heart of the city.
"This prime location has enhanced communications with our clients and helped develop relationships with new ones. The addition of the fifth floor will enable us to attract new talent and provide us with much needed space for collaborative working.
"At the heart of the space will be a timber feature staircase, connecting the two floors; this, together with extensive biophilic design features and an emphasis on wellness, will be a shop front for our design services and demonstrate the sustainable ethos of our global business."
In 2015, Hortons' invested £1 million in the upgrade of Fifteen Colmore Row. Cundall was part of the project team that delivered the improvements, which included new signage, cleaning the building's façade, refurbishing the common areas and upgrading a 7227 sq ft office suite on the second floor to include new toilet and shower facilities and a new heating and cooling system.
Richard Norgrove, property director at Hortons', said: "The investment we made to improve the building has helped both attract and retain occupiers. The combination of the quality of space on offer and the building's location in the central business district is what initially attracted Cundall and we're pleased it has committed its long-term future to the building and the city."
Back to news