First stop Hortons
25 February 2014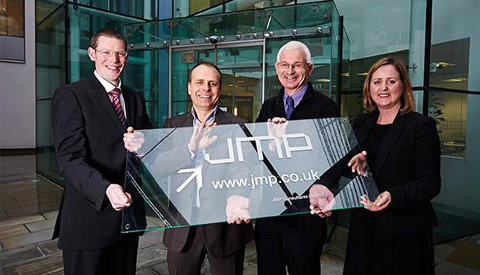 For transport planning consultancy, Birmingham.
Birmingham based property company, Hortons, has let 4,028 sq ft at Innovation Court to JMP, a transport planning and engineering consultant.
Relocating from Colmore Row, JMP has offices in nine major cities across the UK.
Alan Bain from JMP said:
We believe very strongly that the outlook for Birmingham and the wider West Midlands economy is extremely positive and is aligned to our strategy for growth in core cities within the UK
For us, Innovation Court provides the right location on two fronts. It offers an attractive working environment in the heart of the Colmore Business District close to transport links and with a wide range of leisure and lifestyle opportunities on our doorstep to help attract and retain the best talent. Plus it puts us right at the heart of the business quarter in close proximity to our professional partners.
Hortons refurbished two floors of Innovation Court in 2013 and will be undertaking further works to the common areas in 2014 to ensure the offices maintain a lasting presence in the city. Steve Tommy, commercial surveyor at Hortons, said:
We are pleased that our programme of office refurbishment and the ability to work with occupiers has paid dividends by enticing JMP from a nearby scheme. We worked closely with JMP to ensure tight timetables were achieved and we are well placed to assist other businesses in the city centre with their property requirements.
Victoria Burnett from the Birmingham offices of Jones Lang LaSalle who are the joint letting agents with GBR Phoenix Beard added:
Hortons experience and flexibility as a landlord enables occupiers to strike some excellent deals to help aid their future growth.
Only one suite of 4,500 ft2 now remains at Innovation Court. JMP works with both private and public sector clients. It provides strategic transport planning advice to all levels of government including planning and designing infrastructure. It also assists the development sector find transport solutions and works with clients to manage and improve their travel planning policies.
Back to news