H&C Accountants take office space at the White House
18 February 2021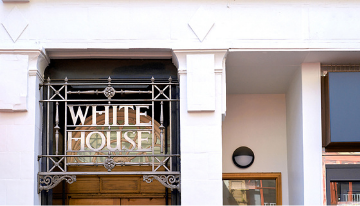 H&C Accountants, an independent accountancy and tax advisory firm, has agreed a three-year lease for a 316 sq ft suite at the White House, in New Street.
It will move from its existing premises in Victoria Square to the fifth-floor suite in the seven-storey office block.
Conveniently located at the corner of New Street and Temple Street, the White House also has retail on the ground floor, with tenants including Tim Hortons.
Nina Meeks, of Hortons' Estate Ltd, said: "White House is superbly located, just a minute away from New Street Station and in the heart of the city centre. We're pleased to welcome H&C Accountants, who will join occupiers, including Vestey Foods Ltd, Proline Ventures Ltd and CV One Ltd."
Only four suites are still available, from 450 sq ft to 1,225 sq ft, and these can be let on a flexible basis. For more details, visit: whitehousebirmingham.co.uk or email Nina: nmeeks@hortons.co.uk
Back to news