Hortons' Estate Ltd goes shopping for Joules' Corby distribution centre
26 April 2023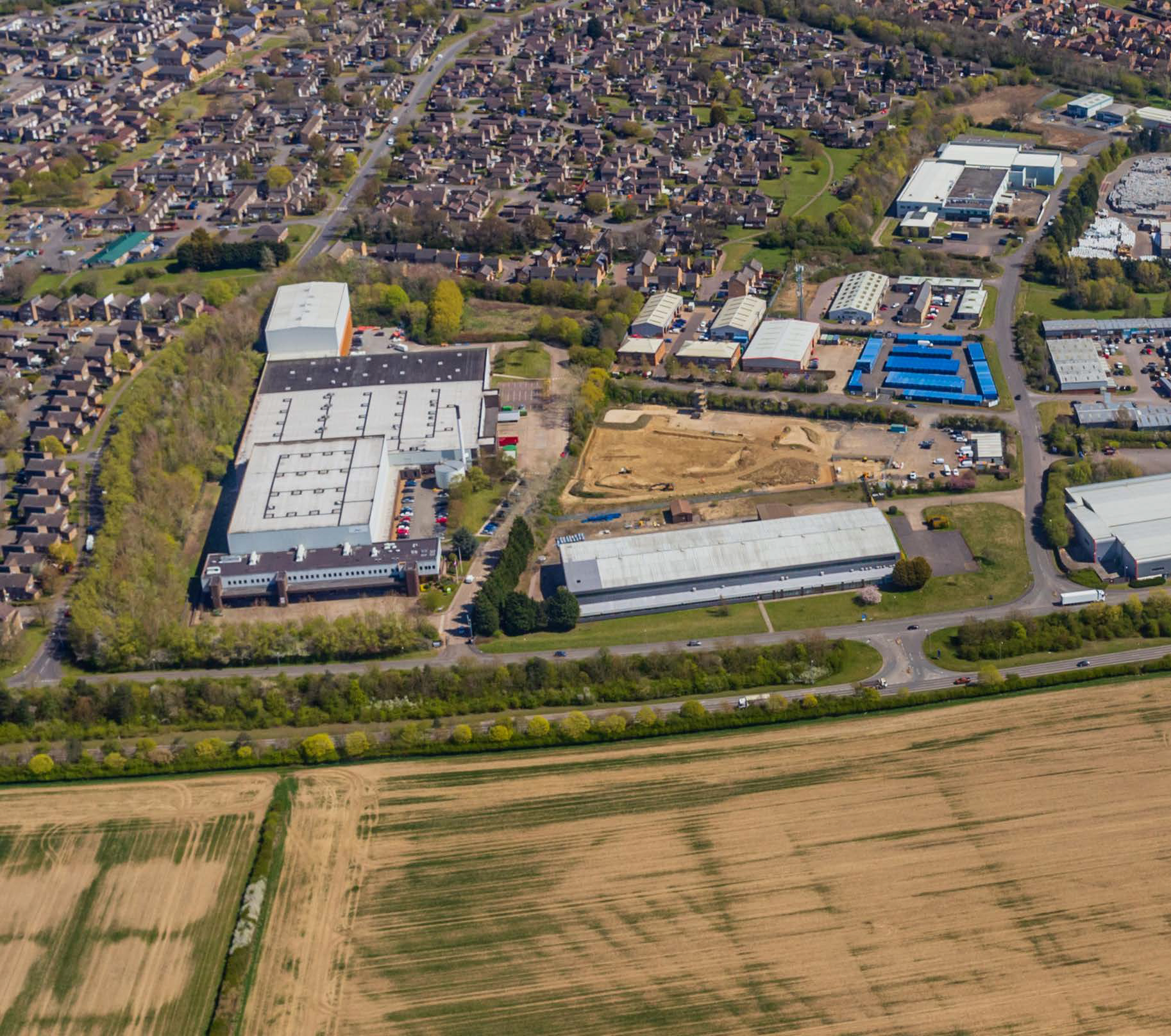 Hortons' Estate Ltd has completed its second acquisition in a matter of weeks after securing a multi-million pound deal for the Northamptonshire distribution centre of retailer, Joules.
The independent property company has acquired a 19.8 acre site on Oakley Hay Industrial Estate, Saxon Way West in Corby.
The site comprises two distribution warehouse buildings totalling c.275,000 sq ft which are let to Joules. Additionally, there are c.3.2 acres of open storage land with development potential, which is currently let to TUTS (UK) Limited.
James Slater of Hortons said that once the current leases come to an end, the company intends to significantly improve the existing buildings and develop further high-quality industrial/warehouse accommodation.
Oakley Hay Industrial Estate is located in an established distribution area, just four miles south west of Corby town centre and benefits from road accessibility via the A43, with links to the A14 and M1 motorway.
The acquisition follows Hortons' recent multi-million pound purchase of Sinfin Commercial Park, an industrial and logistics estate near Derby city centre.
James Slater said: "This is an excellent site in a strategic East Midlands location. It offers the prospect of future rental growth as well as being extremely well positioned for future development.
"Over the next 24 months we will be carrying out a series of improvements to the existing buildings that will provide occupiers with grade A accommodation with enhanced sustainability, through the reuse of the main building elements. Our hope is that the site will retain existing distribution jobs in Corby and create new employment opportunities.
"We are continuing to expand our investment and development portfolio in the Midlands, with a particular focus on high-quality industrial and logistics locations with development potential."
Hortons was advised by Antony Leech of TT&G Partners.
Back to news