Hortons lodges plans for Rubery industrial project
04 March 2016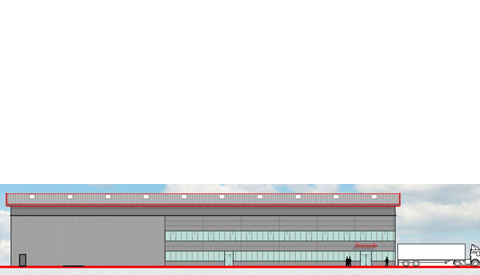 An application has been submitted to build a new 50,000 sq ft manufacturing facility at Hollymoor Point in Rubery, which could bring 70 jobs to the district.
Hortons' Estate has applied for planning permission on behalf of Aquapak Polymers Ltd. The business has pre-let the proposed building on a 15-year lease.
Hortons' Estate, which owns the site, will retain the leasehold investment in its portfolio. Trebor Developments will build the unit. Mike Everard, managing director of Aquapak Polymers, said:
We're excited to be working with Hortons' and Trebor to further our plans to establish a clean manufacturing facility in Birmingham . "Submitting planning for the development takes us one step closer to production and the creation of new jobs for the city, supporting the regeneration of the area and the wider goals of the Midlands Engine.
Subject to planning approval, Trebor said the project could be completed by the final quarter of 2016.
Bob Tattrie, managing partner for Trebor, added:
We are delighted to secure Aquapak Polymers as tenant on this leasehold transaction, which will be complementary to the other phases that have been developed at Hollymoor Point, Rubery.
Back to news