Hortons off to a bright start
17 February 2014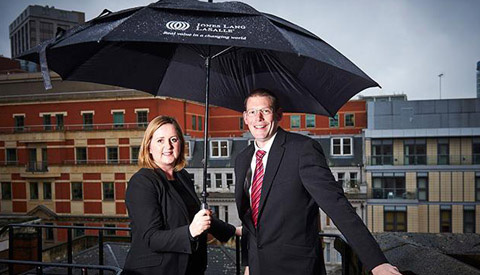 Hortons Off to a Bright Start, with three lettings at 21 Bennetts Hill, Birmingham.
21 Bennetts Hill is becoming a hotbed for enterprise with three lettings from companies expanding in the city.
People Line, SLC Rail and Voluntas have taken nearly 4,000 sq ft between them to house their future business growth. For recruitment consultants, People Line, the letting is a second office in the building to enable them to recruit more staff and for business intelligence specialists, Voluntas, it's a relocation from Wolverhampton to be closer to opportunities in Birmingham city centre.
Steve Tommy, commercial surveyor from Hortons, the owners of a well-established property portfolio in the Midlands said:
21 Bennetts Hill is an improving street within close proximity of the new station entrance and is attracting increasing interest, hence the three lettings.
It's particularly encouraging to see innovative and enterprising businesses which have prospered in more challenging times now relocating to our buildings. We hope that further growth as the economic environment improves will allow us to work closely with these tenants and offer them the ability to move within our portfolio.
Victoria Burnett from the Birmingham offices of Jones Lang LaSalle who act as joint letting agents with GBR Phoenix Beard added:
Hortons has a great name as a landlord in the city and offers flexible leasing arrangements in some of the best buildings in the business quarter for small to medium sized businesses. Enquiries are good and confidence is growing in this end of the market where we are seeing lots of the movement.
Back to news