Lettings success at Hortons city centre offices portfolio
26 May 2015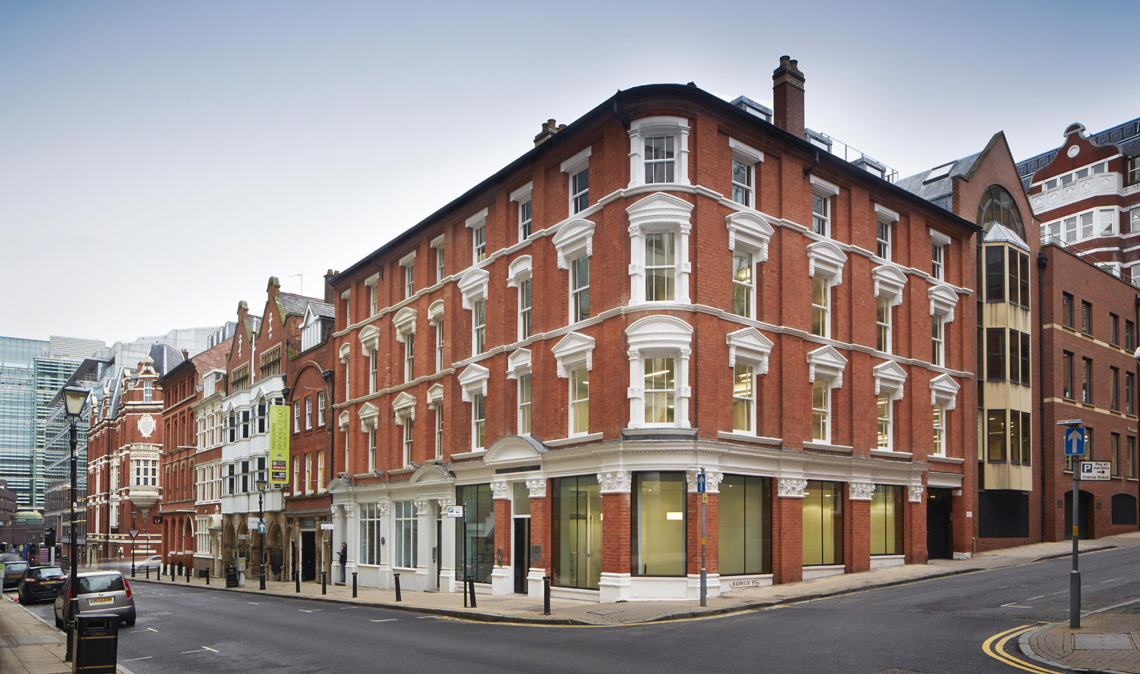 Hortons' Estate has hung up a 'fully let' sign at its newly refurbished Enterprise House in Birmingham's Edmund Street.
The family owned property company has invested more than £1million in upgrading the 15,000 sq ft building, which included creating new office layouts and reception, upgraded mechanical and electrical systems and roof and window replacement.
Euler Hermes Services UK, Mace Ltd and Mackenzie Jones Interim LLP have each taken 3,173 sq ft on the first, second and third floors. Liquid Public Relations has acquired the top floor suite of 1,850 sq ft.
Following a spate of lettings, Hortons' 21 Bennetts Hill is also fully occupied.
New tenants Class Creative, Francesco Group, Sugarman Group and Sable Leigh Consultancy have together taken 6,168 sq ft of space on various lease terms. They join incumbent occupiers Peopleline Ltd, Prime Time Recruitment, Voluntas MR and Proline Ventures at the 15,000 sq ft office development. Agents at Enterprise House and 21 Bennetts Hill are GBR Phoenix Beard and JLL. Hortons' owns and manages nine office schemes in Birmingham city centre, totaling 175,000 sq ft.
Across the existing portfolio, just four suites totaling 15,000 sq ft remain. These are at Innovation Square, Edmund St; Cathedral Court, Colmore Row; 5 Lower Temple St; Whitehouse, New Street and Chamberlain House, Edmund Street.
Steve Tommy at Hortons' Estate, said:
Given the volume of office suites we have, and the diversity of our portfolio, it is inevitable that we carry some void space. However, lettings activity in the first half of 2015 has picked up considerably and we have active enquiries for the remaining space.
Hortons' is set to release 10,000 sq ft of newly refurbished office space at The Grand, Colmore Row, this Autumn.
Back to news