Property Director Richard Norgrove takes over as Chair of Retail BID Birmingham
24 July 2017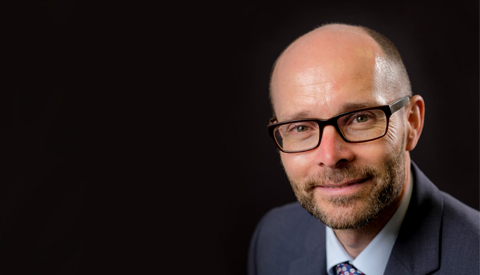 Birmingham property director Richard Norgrove has been appointed Chair of Retail BID Birmingham.
A well-known figure in the West Midlands property sector, Richard has been a Director at Midlands-based Hortons' Estate since 2008. Hortons' own and manage a large and historic property portfolio within Birmingham city centre.
Richard, who has been a Retail BID board director since 2009, replaces Jonathan Cheetham as Chair.
Jonathan is remaining on the Retail BID board as a co-optee and will be focusing on public realm and business crime improvements on behalf of the BID.
A BID is a business-funded body formed to improve a defined area, through projects, events, marketing and promotion of businesses.
Retail BID is the Business Improvement District for city centre retailers and recently secured a vote renewal to continue serving members until 2022, to carry out its ongoing programme of street cleaning, high-profile events, public realm improvements and city centre promotion.
The Retail BID board is made up of some of the most senior roles in Birmingham retail, commercial property and culture. Richard's appointment as Chair comes as four new board members have also been announced.
Selfridges and John Lewis General Managers Sam Watts and Lisa Williams are joined by Phil Innes of award-winning Loki Wine and Nick Loveland, Chief Operating Officer at Town Hall Symphony Hall, who will be bringing their vast experience in business leadership to help shape the direction of Birmingham city centre.
"I am pleased to be taking over from the good work that Jonathan has done as Chair and I'm looking forward to working with the existing team during the third term of the BID together with the members of the Retail BID board," said Richard.
"The work done by Retail BID has been excellent in promoting retail in the city, and what is has to offer, and I hope to be able to continue that.
"It is an exciting time for Birmingham with the amount of investment and development and it is important that momentum is maintained, and that the retail and leisure offer in the centre supports that.
"It is great that there is such a wide range on offer from department stores through to small independent operators; there is something for everyone.
"We are hoping to see some improvements in the city in areas such as the public realm, to ensure the visitor experience is maximised as far as possible."
ABOUT RETAIL BID BIRMINGHAM
Retail Birmingham is the Business Improvement District (BID) for Birmingham city centre's retail area and has been supporting its members since 2007, promoting, enhancing and developing the shopping and leisure experience in the city centre.
While the retail environment is forever changing with the challenge of shopping online, the Retail BID firmly believes in supporting the shopping experience delivered by retailers in the city centre, maintaining Birmingham's position as the regional capital for shopping.
Back to news