The Big Hoot Birmingham 2015
20 July 2015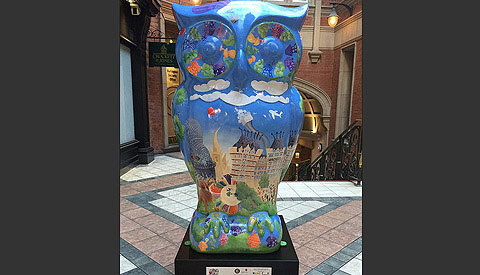 Swirly Whirly Birmingham Owl Land.
By Artist: Rachel Blackwell.
Sponsor: Hortons' Estate Ltd
Inspired by Birminghams architecture, parks and people, this owl includes well known buildings as well as sculptures, canals, squares and parks found around the city.
It also features a myriad of people representative of the city's diverse population. Its great fun finding them all in the swirly whirly landscape!
Back to news