Wincanton takes space at Marchington Industrial Estate
09 July 2013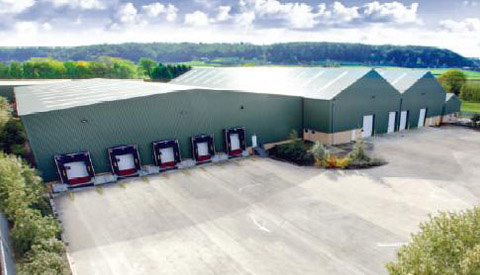 Supply chain specialist Wincanton has become the first occupier to sign up to Hortons' Estate's Marchington Industrial Estate in Staffordshire. The company has taken 85,000 sq ft at unit 15.
Wincanton is one of the UK's leading supply chain services companies, employing more than 16,000 staff, with 19.4 million sq ft of warehousing space and storage at 200 sites across the country.
Ian Henderson from Wincanton said:
The new facility complements our existing portfolio of warehousing and storage sites around the UK and gives us additional operational capacity in the Midlands to service new and existing contracts in the region.
CBRE advised Hortons' on the letting. Richard Meering, senior director and head of CBRE's industrial agency team in Birmingham, added:
With availability of good quality logistics stock in short supply, Marchington Industrial Estate is also one of only a handful of sites in the Midlands that can offer large ready-to-occupy units.
Marchington Industrial Estate, which was acquired by Hortons' in April, comprises more than 1.3 million sq ft of industrial and warehousing space in 34 buildings.
Hortons' property director Richard Norgrove said:
We are pleased to welcome Wincanton to the site so soon after acquiring it. We have a further 100,000 sq ft under offer at present with a strategy to increase occupation on the site through active management and working with occupiers and their requirements and offering flexible and competitive terms.
Back to news